Tickets are awarded for completing Bingo Cards and Pick Up Capsules or during some Events.
Premium Tickets
Edit
Premium Tickets can be used to buy a Premium Box. When you have a Premium Ticket, in the Store there is a red ticket where the price of the Premium Box usually appears.
Happiness Tickets
Edit
Happiness Tickets can be used to buy a Happiness Box. When you have a Happiness Ticket, in the Store there is a green ticket where the price of the Happiness Box usually appears.
Skill Tickets
Edit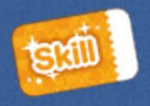 Skill Tickets can be applied to the Skill Level of the Tsum of your choice (
Happiness
or
Premium
).
Previously to use a Skill Ticket, you had to choose a Tsum as your MyTsum, open the Skill Ticket message in your Mail Box, and click "OK" to confirm. But now Skill Tickets will be stored on the Collection screen after you confirm the message instead. Select the Plus symbol by any Tsum Tsum's Skill Level, to apply your Skill Tickets to them.
Skill Tickets are the most valuable tickets in the game because they are applied to a specific Tsum's Skill Level, as opposed to Happiness or Premium Tickets which select a random Tsum. Skill Tickets are yellow.
Skill Tickets do not increase the Skill Level by a whole level. It will increase by the same amount a Happiness or Premium Box would have increased it. Tsums can require over 20 boxes to reach the next Skill Level.
Item Tickets
Edit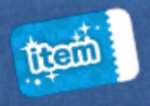 Item Tickets can be used to purchase
Item Boosters
, like +Score, +Coin, or +5>4, for games. When you have an Item Ticket, on the Bonus Items screen there is a blue ticket where the price of the
Item
usually appears.
Magical Time Tickets
Edit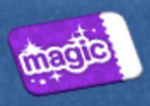 Magical Time Tickets allow for adding 10 seconds to the end of a game. Usually Magical Time is purchased with Rubies.
The option to use them can automatically appears if you are close to a new highscore, or close to finishing an Event mission. But you can also make it appear by selecting the Plus symbol on the Timer, when the time runs out
Level Tickets
Edit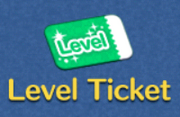 Level tickets were first introduced to the Japanese version in August 2017 and the International version in November 2017.
They can be used on the Collection screen to increase the Tsum Tsum's level. (They act as if you had cleared 6000 of that Tsum Tsum.)
Note that they cannot increase levels beyond a Level Cap. (You have to pay to unlock it.)
Community content is available under
CC-BY-SA
unless otherwise noted.