So.. I just got here and I'd like to share my brand new Tumblr Blog with you guys!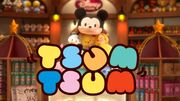 It really is brand now, because I just made it this afternoon and then I found this place, so two birds with one stone, I guess..
If you guys would like to visit from time to time or leave comments about it here on my Blog, I'd appreciate it. In time I will also add some Inside Out & Frozen Free Fall content, both referring to the Apps. 
Well, here's the link: http://disneyapps.tumblr.com/ (I really was surprised to see the link still being open to be honest!)