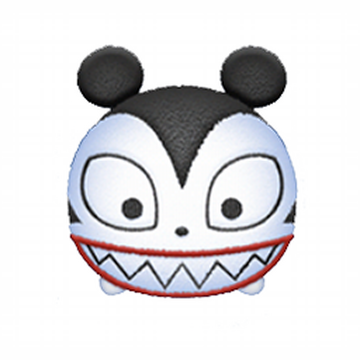 Vampire Teddy Bear is a Premium Box Tsum Tsum. He is a limited Event Tsum Tsum and is not available from purchasing Premium Boxes outside of the event. He was first introduced during the Japan Event Halloween Score Challenge (October 2018) and the International Event Halloween Score Challenge (October 2019). He is known as Vampire Teddy in the Japanese version.
Information
Vampire Teddy Bear appears with the Zombie Toy Duck and they both fly across the screen, clearing a horizontal line of Tsum Tsum. His base Skill range is SS/XS.
Strategy
Although Vampire Teddy Bear has the word "Bear" in his name, he does not count as an initial-B Tsum Tsum.
Skill Level
| Skill Level | Skill Range (JP) | Skill Range (Intl.) | Skill Upgrade |
| --- | --- | --- | --- |
| 1 | SS | XS | 1 |
| 2 | S | S | 1 |
| 3 | M | M | 2 |
| 4 | L | L | 4 |
| 5 | LL | XL | 7 |
| 6 | 3L | XXL | 14 |